Remarks from Stephen B. Hanauer, M.D.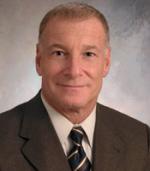 It is an incredible honor and privilege to carry the title of Joseph B. Kirsner Professor of Medicine: in particular, to memorialize my mentor and role model of more than 35 years. I am also honored to speak on behalf of the Section of Gastroenterology, which was Dr. Kirsner's home since 1935; as well as for his friends and supporters from the Gastrointestinal Research Foundation.
To say that Dr. Joe devoted his life to medicine is an understatement, and does not give credit to the depth and breadth of his 77 year commitment to his patients, students and colleagues throughout the world. Indeed, until his "semi-retirement", at the age of 100, Dr. Kirsner continued to serve and represent the GI Section and Department of Medicine. He saw patients until the age of 95 and, what could be considered the culmination of his academic life occurred when he stood to give a 1-hour Department of Medicine Grand Rounds at the age of 100. His lecture, of course, ended with an ovation by a standing room only crowd of fellow faculty, housestaff and students and, if submitted, would probably be accepted as a Guinness world record. Afterwards he continued to provide his long-standing patients, as well as new patients' advice, and/or referrals even while confined to his home.
Dr. Kirsner was instrumental in the mentorship and training of more than 200 of the field's leading specialists, authored more than 750 publications.
After graduating near the top of his class from Tufts University's six-year combined premed-medical program in 1927 he accepted an internship at the Woodlawn Hospital at a salary of $25 a month.
Intrigued with academic medicine, Dr. Kirsner applied for a position with Dr. Walter Palmer who had established the first academic GI unit in the U.S. and, shortly thereafter, was invited to join the staff in 1935. Except for military service during World War II, he remained at the University of Chicago. His 77-year institutional commitment exemplifies a degree of loyalty, passion and perseverance that is rare, to non-existent, in today's day and age.
Dr. Kirsner was never motivated by financial gain. He often told the story of his first "raise" which was a fountain pen rather than monetary remuneration. For those of us who knew him well, his institutional devotion was enhanced by a quite a competitive spirit. He understood that his future advancement depended on conducting research leading him to engage in a PhD program that was completed in 1942 and, by 1951 Dr. Kirsner was appointed as a full Professor of Medicine. In 1968 he received the Louis Block Distinguished Service Professor Chair in Medicine. In 1971, he was named the chief of staff and deputy dean for medical affairs; a position he negotiated to avoid the standard University retirement at the age of 65. Of note, his peers were retiring in 1971!
I'll provide an example of his competitive spirit from the clinical realm: When I started working with Dr. Kirsner in the mid-late 70's he had 2 busy clinics a week….on Wednesday and Saturday mornings. The schedule was not serendipitous. When we, as trainees, saw consultative patients with him he would ask us to telephone the referring doctor in the presence of the patient so that he could communicate his recommendations. Well, most private practitioners in those years were unavailable at the time of the call…usually out playing golf….a subtle message that "academicians" had a tougher and more austere life.
He was incredibly demanding of his staff and trainees related to all particulars of patient care. From schedulers to physicians, patients came first. All his patients knew how to reach him at his office phone at 6-7 a.m. and his clinics started at 6:30. On Saturdays we served coffee and doughnuts in the clinic…a sign that Dr. Kirsner loved doughnuts.
A famous story amongst his trainees relates back to our clinic when, after completing a diagnostic evaluation we would review all the individual's medications, lifestyle and diet. We had a list of common foods and it was our job to "cross out" any foods that the patient should avoid from the list. On one occasion he was reviewing the food list and described the recommended diet. The patient was allowed cooked or canned fruits and vegetables but was to avoid raw fruits and vegetables. They could eat bland foods but avoid highly spicy or greasy foods. He allowed beef, lamb, or poultry but told the patient to avoid "rabbit". After the visit the GI Fellow spoke to Dr. K in the conference room. He understood why the patient was to avoid irritating foods such as spices and grease but couldn't understand why the patient could eat most meats, but should avoid rabbit. Dr. Kirsner's response was "Because I don't like rabbit!"
On in-patient rounds he was equally demanding regarding perfection for the patient's care. In order to avoid Dr. Kirsner's wrath it was necessary for us to "pre-round" on patients to make certain they would have no complaints about the service, room, diet, medications, or transportation. Otherwise we would be transporting the patient ourselves, or he would personally push them in a wheel chair to their next appointment. Every patient would have a "discharge conference" prior to leaving the hospital with the entire staff (students, interns, residents, fellows, nurses, social worker) around the table so that Dr. K could review the entire hospital tests, x-rays and plans. I recall 1 patient with very severe constipation in the hospital for a week who he presented with a "rose" after her first spontaneous "bowel movement".
Dr. Kirsner, with his mentor, Walter Palmer helped transform gastroenterology from an art into a science. They originally studied peptic ulcers, the most prevalent GI problem of the 1930s-1970s. Dr. K and his trainees would administer bicarbonates into nasogastric tubes throughout the day and night to neutralize stomach acid and allow the ulcers to heal. One of Dr. Kirsner's two greatest regrets was that he did not identify the hormone, "gastrin" that stimulated stomach acid production.
The other regret that plagued him until his passing was that he was unable to identify the cause of inflammatory bowel disease. From the 1950s to the present, ulcerative colitis and Crohn's disease became the focus of his clinical care and research. The reasons for his intense interest were obvious. They were problems that no other clinician could handle. These disorders continue to cause embarrassing symptoms with social and psychological stigmas once thought to be due to neuroses; and are associated with side effects of both the diseases and their treatments, including steroids, or disfiguring surgeries. While no one had an answer… he never gave up on, or refused to treat a patient.
He researched the potential causes including intestinal microbes and the immune system, and was a pioneer in the concept of genetics. He raised funds for our laboratories focusing on genetics and in 2001 the first gene associated with Crohn's disease was identified at the University of Chicago. Even today his prescience is paying dividends with our colleague Gene Chang's recent discovery of how diet affects intestinal bacteria and how modern diets allow unusual strains to grow and cause disease in genetically susceptible animals. Dr. Kirsner was incredibly proud of the GI Section that he built and continued to support, by raising funds, after his investigative career was over.
This brings us to GIRF. In 1961 several of his patients and friends provided financial support for Dr. Kirsner's research and founded the Gastrointestinal Research Foundation. Subsequently the GIRF board expanded through the years and the generosity and foresight of this unique and relatively small foundation has raised tens of millions of dollars to support the research and unique educational activities within the GI Section; as well as the building of transformative laboratories and clinical units of our current and future hospitals. By now you are all aware of Sy and Nancy Taxman substantial gift through GIRF that will guarantee, not only space in the New Hospital Pavilion, but also endows a major educational initiative in memory Dr. Kirsner's quest for "excellence" in patient care.
Of course, his persistence in seeking research funds, while preferential to the University of Chicago, extended far beyond Hyde Park. He was instrumental in the creation of the General Medicine Study Section of the National Institutes Health, he was a chair and long-term supporter of the Crohn's and Colitis Foundation and he helped found several professional societies including the American Society for Gastrointestinal Endoscopy and the American Association for the Study of Liver Diseases. We have recently heard from founders of the Crohn's and Colitis Foundation, previously the National Foundation for Ileitis and Colitis how Dr. Kirsner "saved" the organization by stepping into a leadership position early on after the inaugural Medical Advisor resigned. Dr. Kirsner received every major award in our field including the Crohn's and Colitis Foundations Lifetime Achievement Award on two occasions (1991 and 2002). Other honors include the Laureate of the Lincoln Academy of Illinois, the highest honor given to a citizen of our state. He also received the American Gastroenterological Association's Distinguished Educator Award in recognition of this research, training, and education of generations of academic and practicing gastroenterologists; and, the University of Chicago Alumni Association has bestowed two of its highest honors on Dr. Kirsner, the Gold Key Award in 1979 and 1989 Alumni Award. He was the recipient of the Department of Medicine's Distinguished Service Award in 2006.
As everyone gathered here knows, Dr. Kirsner worked tirelessly through his life and career to the very end. While at home over the past year Dr. Gene Chang arranged visits from Section Scientists to update him on their discoveries and research in progress. (He always had relevant comments or suggestions) and he was visited by national and international colleagues. Over the months and weeks before his passing he continued to enjoy visits from his friends and GI Section staff. No one left his apartment without directions to perform discrete tasks related to his office, books and journals, and other memorabilia; and in particular, he always had special requests for his favorite foods and meals.
I must acknowledge Dr. David Rubin and his wife Becky who adopted Dr. K into their family and provided not only outstanding medical and bedside care, but the solace and comfort that Dr. Joe richly deserved.
Dr. Kirsner's legacy will not be forgotten. He established standards of excellence for research, education, and in particular patient care that exemplify the highest goals achievable for any physician. He was my and our mentor and the epitome of the term "doctor."