Overview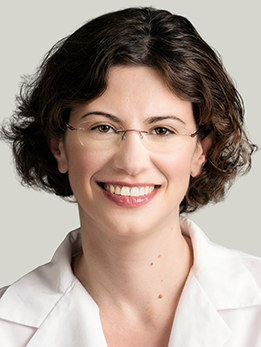 Fellowship Program Director's Welcome
Welcome! I am thrilled that you are considering the University of Chicago for your fellowship training in nephrology.  The University of Chicago has served as a leader in the fight against kidney disease while training generations of outstanding clinical nephrologists.   Renowned for its work for establishing novel insights and therapies for genetic kidney disorders, for the development of clinical paradigms for the evaluation and treatment of kidney stone disease, and providing outstanding clinical management of a diverse urban dialysis population, to name a few – our trainees and faculty practice at the forefront of nephrology care. The fellowship curriculum is designed to be individualized, with your own development plan with many areas of study available for you to choose from.
The faculty of the Section of Nephrology is committed to the clinical and academic development of our trainees.  For their part, fellows in the training program are expected to demonstrate a commitment to the delivery of superior clinical care, contribute to the environment of clinical inquiry and collaboration, and dedicate themselves to excellence in all spheres of our tripartite mission.
I invite you to explore the pages herein to see how we at the University of Chicago will help you achieve your goals while training in a highly stimulating and supportive environment.   Our program offers our fellows a wealth of opportunities.  Whether you seek to develop into an academic nephrologist or scientist, to establish advanced skills as a clinical educator, or to innovate the practice of renal medicine in the community setting, our program leverages our faculty's expertise and the breadth of world-class clinical and research facilities of University of Chicago Medicine to help you to be outstanding in your chosen area of development.
Anna Zisman, MD
Director, Section of Nephrology Fellowship Program