Overview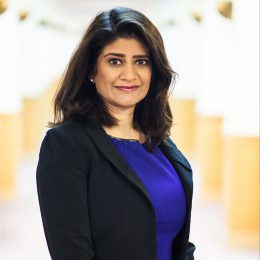 Section Chief's Welcome
The Section of Hematology/Oncology has a proud and long tradition of excellence in research-based patient care and clinical discovery. Ranked among the finest cancer programs in the country, the Section is comprised of nationally and internationally known faculty with expertise in all major types of malignancies, blood disorders, and experimental therapies. Major emphasis is given to translational research and the investigation of important laboratory observations in the clinic. One of the only institutions to have clinical trials in Phase I, II, and III of drug development, the distinguished faculty have ongoing investigations in each of these phases.
The Section has a very active research agenda as evidenced by our number of clinical trials and grants. Currently there are hundreds of clinical trials are available to patients with many open to enrollment. Many of these trials are available to patients with common malignancies such as leukemias, lymphomas, cancers of the lung, head and neck, breast, gastrointestinal tract, genitourinary tract, and other solid tumors. In addition, the Section has a large portfolio of grants, both federally and privately-funded, that support laboratory and translational investigations. A key initiative is to identify less toxic and more active treatment regimens and the potential identification of special patient populations that might benefit from these therapies.
The Section of Hematology/Oncology enthusiastically encourages you to learn more about our innovative programs that we offer for patients, trainees, and colleagues.
About the Section
The Section of Hematology/Oncology at The University of Chicago is one of the largest subspecialty sections in the Department of Medicine. It is comprised of over 40 full  faculty members 22 fellows and a professional staff of over 180 full or part time employees that are devoted to a mission of excellence in research, patient care and education. Over the past five years, the Section has enjoyed unprecedented growth in its clinical and research activities. This has been the result of the continued success of senior faculty, the targeted recruitment of new program leaders in Leukemia and Transplant/Lymphoma, and the dedicated efforts to recruit, train and mentor young investigators.
Research Accomplishments
The activities of the Hematology/Oncology faculty encompass a broad range of research activities in both basic and clinical domains. The Section is a national leader in research efforts in the development of new insights in the treatment of cancer and blood disorders. The Section has an active and robust research program that is represented by direct faculty award and /or participation ( via subcontracts) in over 30 federally funded grants, approximately 35 non-federally funded research projects and over 380 industry sponsored clinical trials all of which represents nearly $48M in funding. Our well established research activities are supported by a number of sources including the National Institutes of Health (NIH) and many non-federal granting agencies such as the American Cancer Society. Research training is supported by an NCI-sponsored training grant which provides training for both PhD and MD post-doctoral investigators.
Education and Training
The multi-faceted academic program offered by the Section of Hematology /Oncology includes education for medical students, interns, residents, and fellows. Education within the Section consists of instruction at all levels of participation–outpatient clinics, inpatient areas, and laboratories with active student participation.
The Hematology/Oncology Fellowship Training Program is directed by Dr. Kenneth Cohen. Each year six fellows are accepted into the training program that has been funded through an NIH training grant for 17 years. Trainees are exposed to a wide spectrum of clinical hematology/oncology and have a variety of research options to pursue. There is opportunity for joint training in Clinical Pharmacology and Geriatric Oncology as well.
Patient Care
The Section of Hematology/Oncology specializes in the treatment and study of adult hematologic and oncologic diseases in a multidisciplinary approach. Specialists treat approximately 3,000 new patients with malignant diseases each year. In addition, the Section faculty manages an inpatient service and a general consultation service. The Section of Hematology/Oncology at The University of Chicago is continually recognized  as one of the top cancer programs in the nation.
To keep up with our innovative cancer research, follow us on our official Twitter page Tweets by UChicagoHemOnc