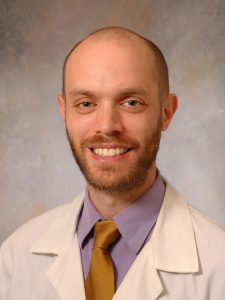 It's estimated that more than 130 people die every day from opioid-related drug overdoses. Particularly at risk are people transitioning through the criminal justice system, many of whom may already be struggling with complex issues spanning mental health, family instability and job and housing insecurity.
In order to understand how best to reduce opioid addiction and overdoses in this vulnerable population in prisons and other justice settings, the University of Chicago Medicine has been awarded a five-year, $17 million grant from the National Institute on Drug Abuse.
Infectious disease researcher John Schneider, MD, MPH, a professor of medicine and public health sciences, will lead the grant alongside urban public health researcher Harold Pollack, PhD, the Helen Ross Professor at the School of Social Service Administration.
"More than half of the people who use opioids end up in jail or some sort of correctional setting," said Schneider. "If we can engage the justice community around this problem, maybe we can make an impact."
The Justice Community Opioid Innovation Network (JCOIN) grant is part of the National Institutes of Health's Helping to End Addiction Long-term (HEAL) initiative, an aggressive, trans-agency effort to speed scientific solutions to stem the national opioid public health crisis. Launched in April 2018, the NIH HEAL Initiative is focused on improving prevention and treatment strategies for opioid misuse and addiction and enhancing pain management.
Originally reported in The Forefront, July 31, 2019