Message from the Chair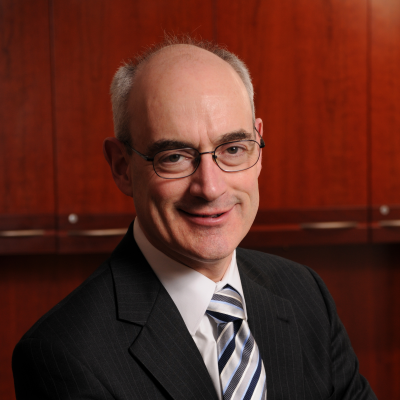 Welcome to the Department of Medicine at the University of Chicago. Our department was the first department created when the medical school began over 110 years ago. It has evolved into the largest department not only in the medical school with over 345 full time faculty and research faculty but is the largest department in the University. The main missions of the Department of Medicine, scholarship, discovery, education and outstanding patient care, occur in a setting of multicultural and ethnic diversity. These missions are supported by exceptional faculty and trainees in the Department. We believe you will quickly agree that the DOM's faculty, fellows and trainees very much represent the forefront of academic medicine – extraordinary people doing things to support the missions of our department. The result is a Department which reaches far beyond the walls of our medical school to improve humanity and health throughout our community and the world providing high quality patient care and training of the next generation of leaders in medicine.
The Department of Medicine has a long and proud history of research and discovery in the basic, clinical and translational sciences. Currently, the Department of Medicine is among an elite group of medical centers who are leading in the discovery and delivery of personalized medicine. Our impressive pool of talented researchers are renowned for bridging the bench to the bedside, and clinical research evaluations of new drugs and devices. The educational mission of the Department of Medicine is to train exceptional healers and the future leaders in academic medicine. The Department is home to four top residency programs (Internal Medicine, Emergency Medicine, Dermatology and Medicine-Pediatrics) and twelve fellowship programs, including seven federally-funded training grants. Our residents obtain their 1st choice of fellowship programs over 80% of the time with these positions usually obtained in the very best academic programs nationwide, a fact clearly reflecting the high esteem in which our program and house staff is held. Diversity of housestaff and faculty is a key priority in our enterprise, both to cultivate leadership from underrepresented minorities and women and to reflect the ethnic and racial makeup of the patients we serve. Our trainees and faculty are recruited from top medical schools in the country.
The Department of Medicine also takes great pride in providing unparalleled, comprehensive and innovative patient care. The Department's clinical excellence is continually recognized by the highly regarded US News and World Report. Each of the Department's subspecialty practices are recognized as programs of national, regional, and local distinction for our novel diagnostic and therapeutic patient care offerings.
We invite you to learn more about our outstanding programs in the Department of Medicine.
Everett E. Vokes, MD
John E. Ultmann Distinguished Service Professor 
Chair, Department of Medicine
Physician in Chief, University of Chicago Medicine